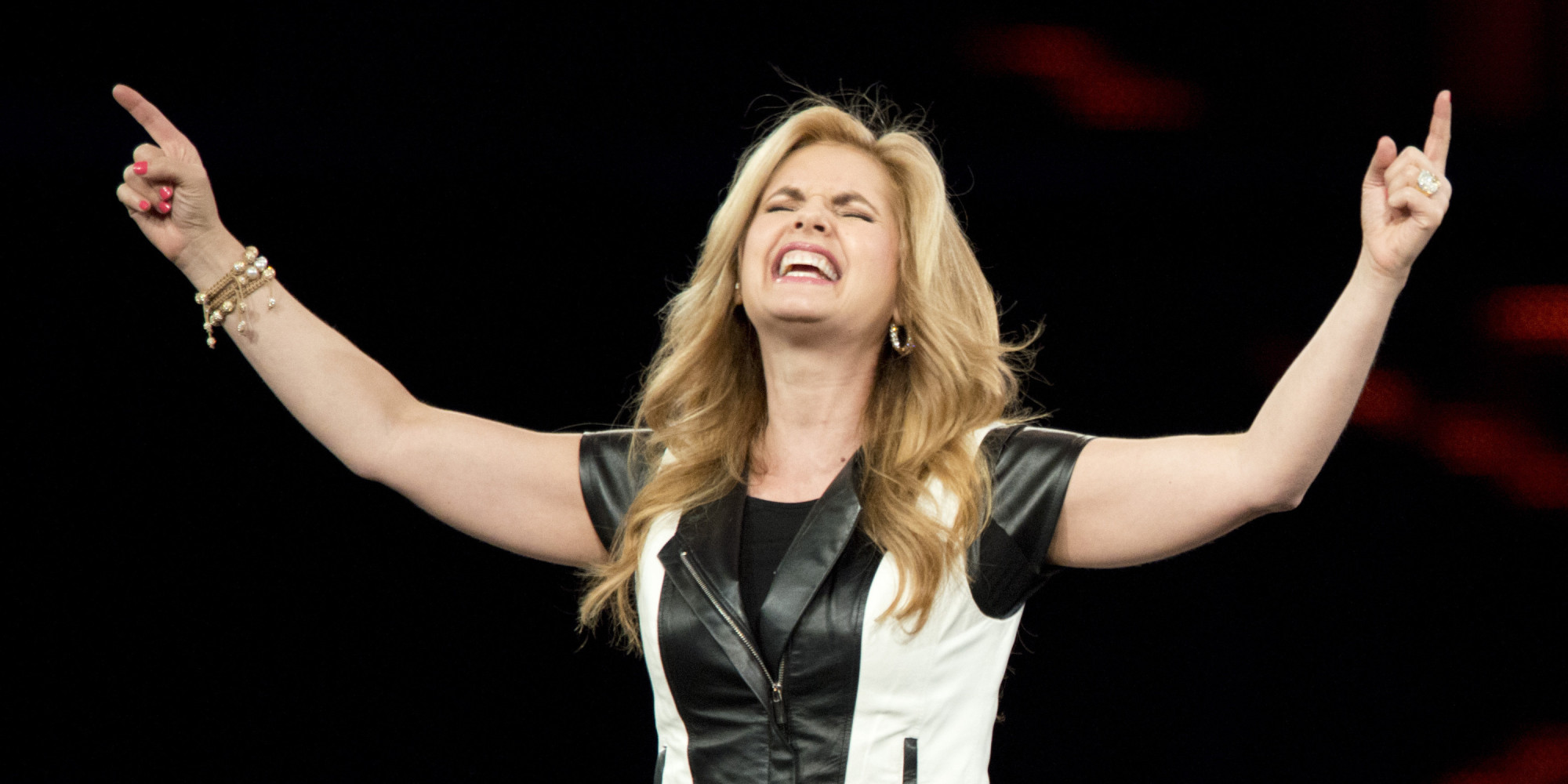 Victoria Osteen, wife of evangelical megachurch speaker and author Joel Osteen, is standing by her remarks that called upon congregants at Lakewood Church to "do good for your own self" because obedience, the church and worship are not for God as much as for self-happiness.
"WHILE I ADMIT THAT I COULD HAVE BEEN MORE ARTICULATE IN MY REMARKS, I STAND BY MY POINT THAT WHEN WE WORSHIP GOD AND ARE OBEDIENT TO HIM WE WILL BE BETTER FOR IT," SHE STATED. "I DID NOT MEAN TO IMPLY THAT WE DON'T WORSHIP GOD; THAT'S RIDICULOUS, AND ONLY THE CRITICS AND CYNICS ARE INTERPRETING MY REMARKS THAT WAY."
Osteen issued a statement to reporters this week, saying that while she could have selected her words more carefully, she would not take back the core of her message, which was that Christians can find personal benefit in worshiping God.
Updated: 
Joel Osteen, the leader of the largest church in America and best-selling author, is on the defense after remarks his wife made during an undated sermon that's gone viral on YouTube.
The controversial clip has been viewed and shared hundreds of thousands of times with some Christians decrying Victoria Osteen's message.
"I just want to encourage every one of us to realize when we obey God we're not doing it for God – I mean that's one way to look at it," she said from the pulpit. "We're doing it for yourself, because God takes pleasure when were happy. That's the thing that gives him the greatest joy this morning … just do good for your own self. Do good because God wants you to be happy."
She added, "When you come to church when you worship him, you're not doing it for God, really. You're doing it for yourself, because that's what makes God happy."
Joel Osteen responded to those off-the-cuff remarks during a backstage interview at the KFC Yum! Center:
"I think the core is that we believe when you worship God, He fills you with strength and peace. It is refreshing and uplifting. Of course we believe in worshipping God to honor Him and respect Him, but sometimes people can take a little clip and make something out of it," Osteen said.